Brand Name:
Runtongda or as Customers Requirement
Transport Package:
Bag or Carton
1.All available sizes.
2.Brand name:RUNTONGDA or as customers requirement.
3.Supply OEM service.
4.Timely delivery and reasonable price.
5.CCC,ISO9001:2000 quality system control.
6.DOT ,ECE,SONCAPand INMETRO certificate.      
7.Beautiful tyre apperance popular pattern.        
8.Products range: We are manufacturer of RUBBER WHEEL, PU FOAM WHEEL and WHEEL BORROW, with professional producing experience. If you are interested in our products, please feel free to tell me, we will supply you high quality tyres with favourable price and excellent service. The raw material we adopt is natural rubber. With good factory layout and pipelining production, we have perfect quality management and strict quality inspection systerm. Every production procedure is strictly inspectedto make sure that every product entering into the market is qualified. We won't sacrifice quality for quick profit. Good quality and pretty competitive price is our biggest selling point. Our products are well received at home and abroad,mainly exported to Latin America,Africa,Middle-East,South-east Asia,and other countries and regions.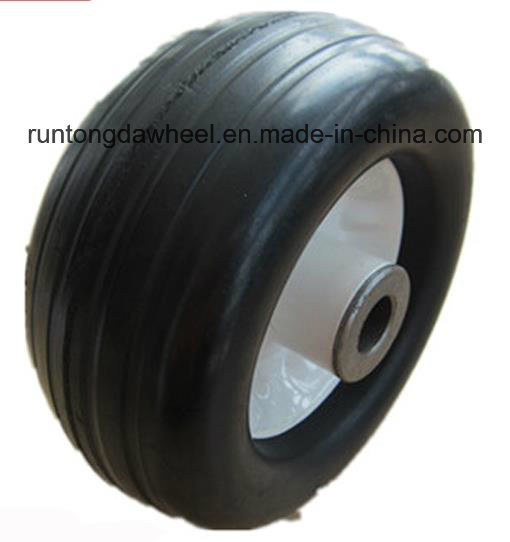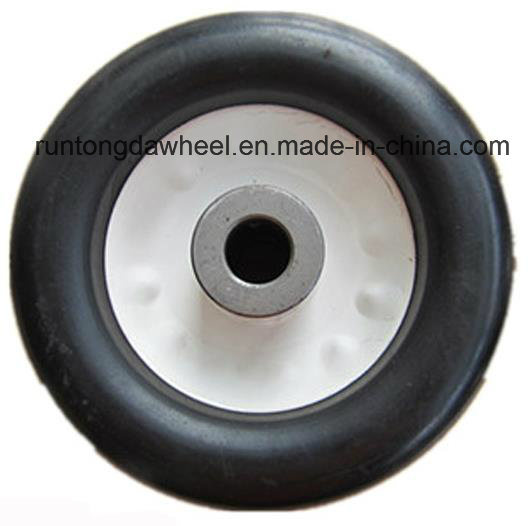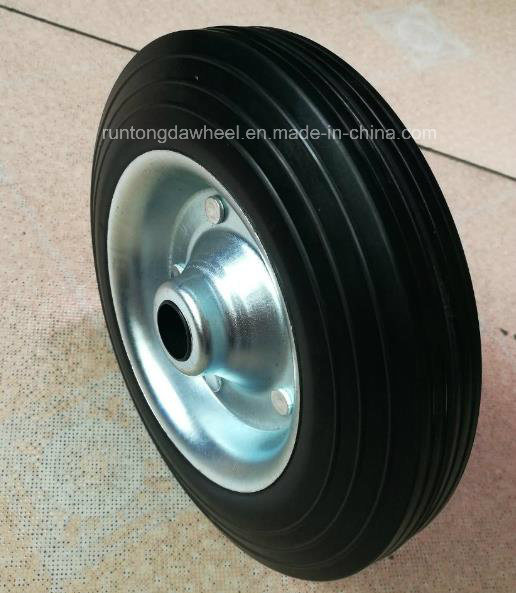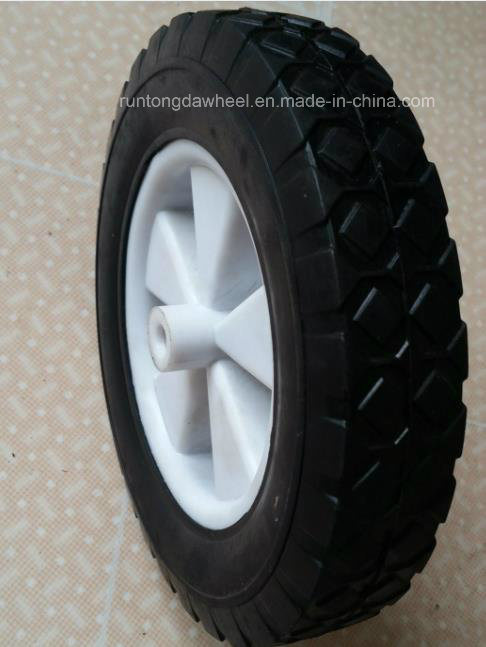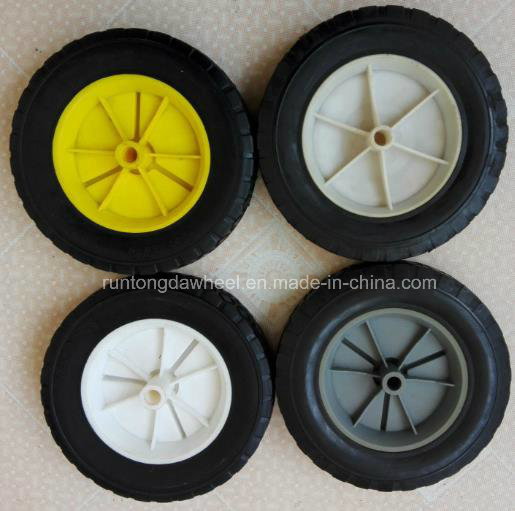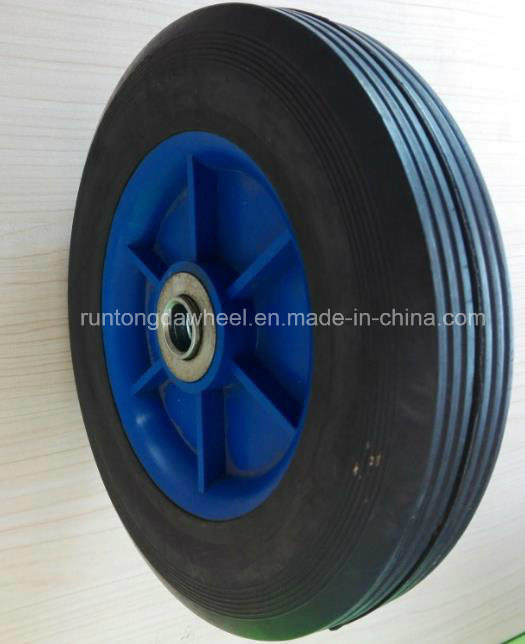 Material: Solid polyurethane
Rim material: Plastic or metal
Bearing: Ball bearing
 
1)Solid polyurethane wheels are widely used for wheelobarrow, Lawn cart, hand trolley, etc.
2)It is more economy and enviromental than rubber wheels.
3)It is good in resillience and can be made in different colours.
4)It is light weight and durable
5)It is both heat and cold resistant amd excellent in elasticity.
6)It is resistant to water, oil, dirt, acid and alkali.
Availiable size of tire, tube and metal rim is as follows:
Products Series:
5inch:5"x1.5"
6inch: 6"x1.5", 6''X2''
7inch: 7"x1.5", 7"x2",
8inch: 8''X2.80/2.50-4, 8"x1.75, 8"x2", 8"x2.2", 8"x2.5" 8"x3"
10inch: 10''X3.00-4, 10''X3.50-4, 10x1.75", 10"x2", 10"x2.5"
11inch: 11''x4.00-4
12inch: 12''x3.50-5, 12"x1.75", 12"x2", 12"x3"
13inch: 13''x3.00-6 , 13''x3.50-6 , 13''x4.00-6, 13''x5.00-6, 13''x3.00-8, 13''x3.25-8, 13"x2.5", 13"x3"
14inch: 14''x3.50-8, 14"x3", 14.5"x2.3"
15inch: 15''x6.00-6, 15''x6.50-6, 15"x3"
16inch: 16''x4.00-8, 16''x4.50-8, 16''x4.80-8, 16''x6.50-8, 16''x7.50-8
18 inch:18x8.50-8
Wheel barrow Inner tube size: Straight valve: TR13 and bend valve TR87
Pattern: Diamond or Cross Pattern
Comb pattern
Line pattern
Square Pattern
Mixed Pattern
Lug Pattern
 
Measuring Tape,Meter Measuring Tape,Steel Measuring Tape,Stainless Steel Measuring Tape
Henan Yuanli Tools Co.,Ltd , https://www.hnyuanlitools.com