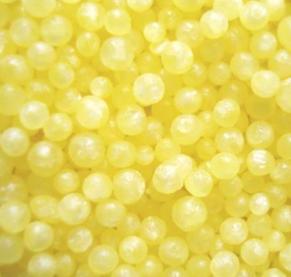 On the evening of May 27th, Juhua Co., Ltd. (600160) announced that the US Department of Commerce recently made an anti-dumping ruling on tetrafluoroethane originating in China with a dumping margin of 133.47% to 237.33%. Last year, Juhua's export of the product to the United States amounted to approximately US$ 11.06 million.

It is understood that tetrafluoroethane, also known as R134a refrigerant, is used in refrigerators and refrigerators and in automotive air-conditioning systems. It can also be used in commercial air-conditioning systems such as buildings and homes. Last year, the US Department of Commerce began an anti-dumping and anti-subsidy investigation against tetrafluoroethane originating in China. In April this year, the U.S. Department of Commerce initially determined that China's R134a producers and exporters received government subsidies. Among them, it was initially determined that the subsidy rate of Zhejiang Juhua Fluorochemical Co., Ltd., a subsidiary of Juhua and its wholly-owned subsidiary, was 4.04%. A few days ago, the United States made a definitive preliminary ruling and decided to impose a high anti-dumping tariff of 133.47% to 237.33% on China's exports of refrigerants to the United States.

According to official statistics from the United States, the total exports of relevant Chinese products to the United States in 2013 was approximately US$34.7 million, not only significantly lower than the total amount of exports in 2012, but also more than half of the total exports in 2011. Industry insiders said that once the "double anti-" ruling falls, the entire domestic industrial chain will be affected. Juhua said that it has hired a law firm to actively participate in the response and will continue to track progress. At the same time, it stated that R134a's export value to the United States last year accounted for approximately 0.71% of operating revenue. It is expected that this "double-anti" investigation will not have a significant impact on the company's financial status and operating results for 2014.

Some analysts believe that the fluorine chemical industry where Juhua Co., Ltd. is located has undergone profound adjustments over the past three years, and there are clear signs of recovery. Among them, R22 refrigerant rose from 10,000 yuan / ton in early March to two months, three or four months of gains reached 18% and 12%, respectively, the cumulative increase of more than 30%. In addition, the introduction of the new environmental protection law will help eliminate backward production capacity, reduce market supply, and boost product prices. This actually enhances the ability of fluorochemical companies to cope with various unfavorable situations.

It was also learned that the US Department of Commerce is expected to make an anti-dumping final ruling in October this year. The US International Trade Commission is expected to make a final ruling on anti-dumping industry damages in November this year. If all of them are affirmative, the US Department of Commerce will issue anti-dumping taxation. If the U.S. Department of Commerce or the U.S. International Trade Commission makes a negative decision, it will stop issuing anti-dumping orders. According to media reports, in December last year, China used the WTO dispute settlement mechanism to sue many anti-dumping measures initiated by the US Department of Commerce against Chinese products over the past several years. The amount involved was 8.4 billion U.S. dollars. China hopes that through consultations under the WTO dispute settlement mechanism, the United States can promptly correct wrong practices and create a good environment for international trade.
1.Specification: Various size as customer's requirements
2.Material:A6063,A6061,A3003 and other series alu alloy
3.Suface treatment: anodizing ,polishing,turning ,power coating,mill finish etc
4.Design:OEM,ODM,or design by ourselves
5.Equipment: CNC ,extruding machine,cold drawn machine,heating oven,straigtening machine,cutting machine


| | | | | | |
| --- | --- | --- | --- | --- | --- |
| OD | OD Tolerance | ID Tolerance | Roundness | straightness | Circular run-out |
| φ16-20 | ±0.02 | ±0.02 | 0.01↓ | 0.015↓ | 0.05↓ |
| φ20-30 | ±0.02 | ±0.02 | 0.01↓ | 0.015↓ | 0.05↓ |
| φ30-50 | ±0.05 | ±0.05 | 0.02↓ | 0.020↓ | 0.08↓ |
| φ50-80 | ±0.15 | ±0.10 | 0.05↓ | 0.025↓ | 0.10↓ |

6. STANDARD PACKING :Wooden case/carton
7. OPTIONAL PACKING: Polyfoam interleave inside, wooden case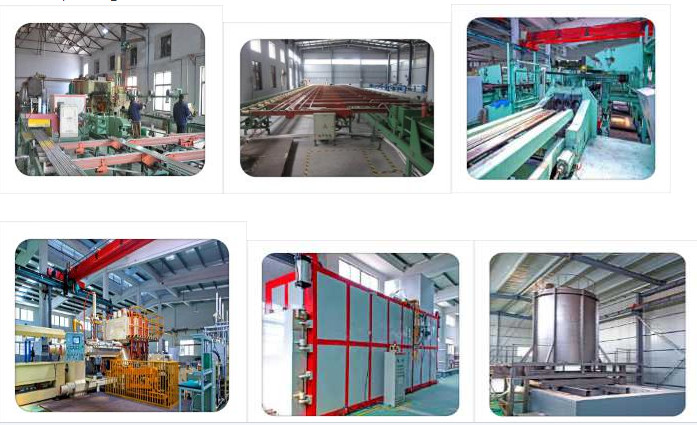 Trade Terms
1. Payment: 30% T/T in advance, 70% balance pay before delivery. L/C at sight.
2. Delivery time: 20 days after deposit receiverd. If opening mould, plus 7-10 days.
3. Trade Term can be chosen depending on your requirements.
4. FOB Port: Shanghai


Aluminum Alloy Extrusion Tube
Aluminum Alloy Extrusion Tube,Aluminum Extrusion Tube,Aluminium Extrusion Tube,Aluminium Alloy Extrusion Tube
Changzhou YiFei Machinery Co., Ltd. , https://www.yifeialu.com