Now many large wooden door manufacturers do not accept scattered orders, so customize a few sets of wooden doors, how to choose the paint, then the paint is more environmentally friendly and smell-free, which paint is good on the spray? Today teach you the paint secret:
1, first of all to distinguish between paint and characteristics
There are two kinds of paints: polyurethane paint (PU paint) polyester paint (PE paint), etc., a kind of dry paint, the adhesion is relatively strong, the latter is the curing paint, the cohesion is better, and the spraying on the wooden door directly affects the production of wooden doors. The grade of the wooden door is the face of every family. The wooden door represents the taste of the owner and represents the quality of life. Therefore, the wooden door painting process must be cautious and careful.
2, PE paint and PU paint production process characteristics
PE paint is a combination of high hardness and high surface paint up to 3H, high solid content, good fullness, and high-thickness coating for one coat. It has fast drying, high hardness, good sanding and less oozing. Its high quality, low consumption, time saving, low pollution, etc.; PU paint features strong adhesion, strong decorative decoration, good hardness, good fullness, good durability and good hand feeling.
Now most wooden door manufacturers choose PU paint as wooden door paint, but if customers with high quality wooden doors are required, PE paint can be used to spray low paint and then spray with PU paint, so that the solidification is fast and the effect is better. The wooden doors that come out are beautiful, uniform in color, healthy and environmentally friendly, and are the preferred wooden door brand and color. [ Follow the WeChat public account "Jiuzhengmen Window Network"; pay attention to courtesy, scan code to send millions of business opportunities ] Â 
Non-Asbestos Gasket

Description:Non-Asbestos Gasket wih the peformances such as appropriate stregth,flxiblity,softness,and reasonable price.
Advantage: high quality static seal , environmental friendly , sustitute of free asbestos fiber , not harmful to body .
We can make the gasket according to customer`s details size request,steam Gasket is cut from sheet by machine,
| | |
| --- | --- |
| Name | Non-Asbestos Gasket |
| Material | non asbestos fiber and NBR |
| Temperature | 200-300 ℃ |
| Pressure | 2.0-3.0 Mpa |
| Shape | round , rectangular |
| Thickness | 0.5-5.0 mm |
| Color | Blue,green,yellow etc. |
| Pipe Size | DN 2" to DN80" |
| Gasket Size | 0.5 mm to 5.0 mm |
| OEM | Available |
| Oil Resistant Or Not | yes |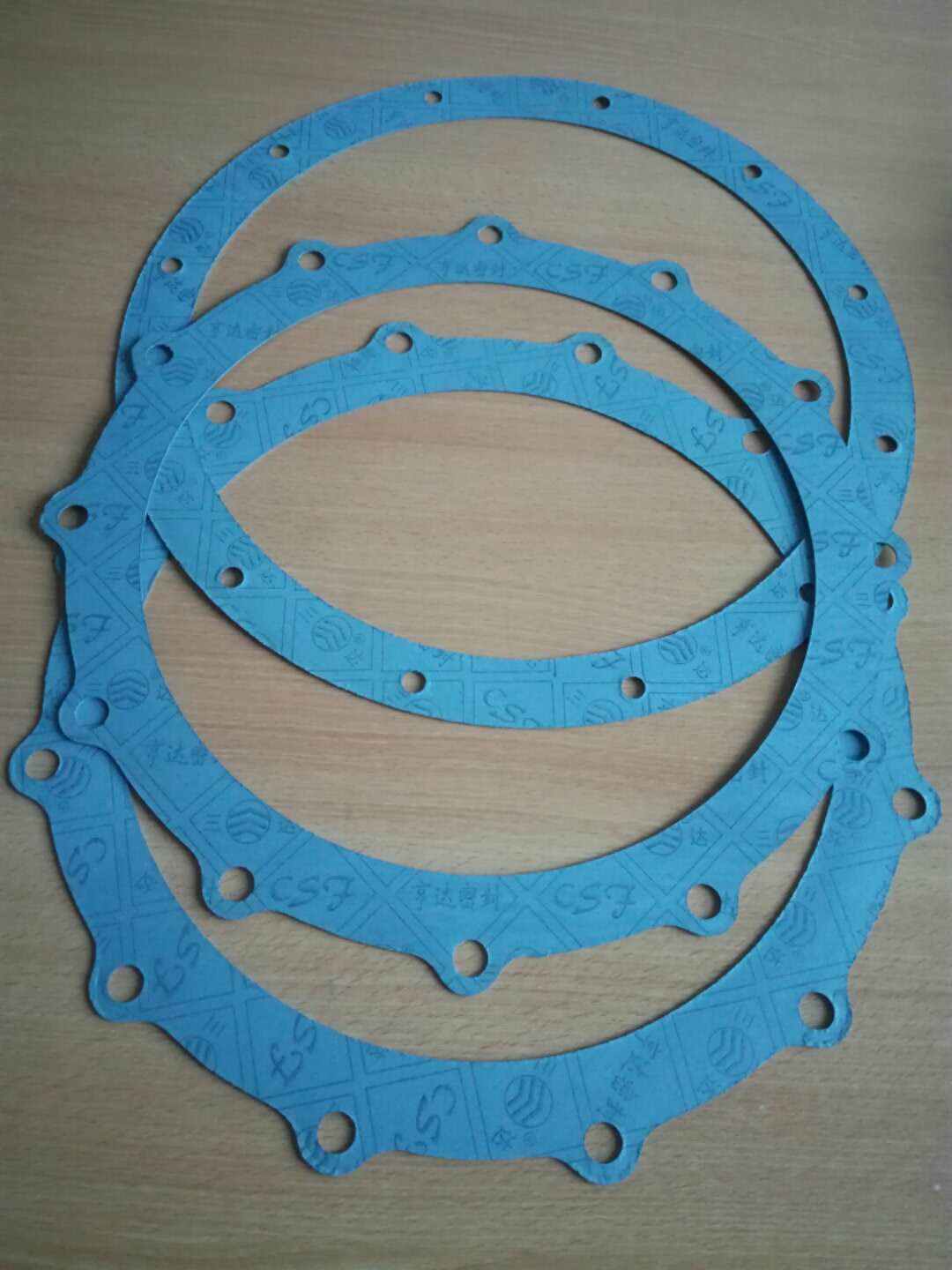 Non Asbestos Gasket,Asbestos Free Gasket,Non Asbestos Jointing Gasket,Non Asbestos Sealing Gasket
HEBEI HENGDA SEALING MATERIALS CO.,LTD. , https://www.hengdasealing.com