Large-diameter straight-welded pipe: also called welded pipe, which is formed by bending a steel plate or a steel strip and then welded. According to the weld form, it is divided into straight welded pipe and spiral welded pipe. According to the application, it is divided into general welded pipe, galvanized welded pipe, blown oxygen welded pipe, wire casing, metric welded pipe, idler pipe, deep well pump pipe, automobile pipe, transformer pipe, electric welding thin wall pipe, electric welding special pipe and spiral welded pipe.
General welded pipe: The general welded pipe is used to transport low pressure fluid. Made of Q195A, Q215A, Q235A steel. It can also be made of other mild steel that is easy to weld. The steel pipe is subjected to experiments such as water pressure, bending and flattening, and has certain requirements on the surface quality. Usually, the delivery length is 4-10 m, and the fixed length (or double rule) is often required for delivery. The specification of the welded pipe is expressed by the nominal diameter (mm or inch). The nominal diameter of the welded pipe is different from the actual one. The welded pipe has two kinds of ordinary steel pipe and thick steel pipe according to the specified wall thickness. The steel pipe is divided into two types according to the pipe end and the thread is not threaded. 6-17 is the size of the welded steel pipe.
Large-diameter steel pipe production method Large-diameter straight-welded pipe is a kind of general method, which is produced by steel strip. The pipe welded in high-frequency welding equipment is called straight seam welded pipe. (Because the welded portion of the steel pipe is in a straight line, it is named). Among them, according to different uses, different post-production processes (substantially can be divided into scaffolding tubes, fluid tubes, wire casings, bracket tubes, guardrail tubes, etc.)
The low-pressure fluid welded pipe is a kind of straight seam welded pipe. Generally, the water and gas are transported. After the welding is completed, a hydraulic pressure test is performed more than the ordinary welded pipe. Therefore, the low-pressure fluid pipe is generally higher than the ordinary straight-welded pipe. The market price is about 80 yuan higher)
Oriented Strand Boards or OSBs are engineered wood panels where rectangular wood stands are arranged in cross oriented layers and binded together with resin.
Luli Group Co., Ltd, has the capability and capacity to produce High Quality OSB yet with competitive pricing. It is the result from the huge investment into latest cutting edge technology from Germany – the world leader in technology, engineering and innovation. Capitalizing on such advancement, Luli Group OSB R&D team continues to develop and design OSB with wider application, higher usability and marketability without neglecting the importance to be environmental friendly.
Advantages of OSB:
These greener options to Plywood are moisture resistant, have high load capacities and are customizable to different sizes, thickness and shapes.Uses of OSB:
OSB is a material with favorable mechanical properties that make it particularly suitable for load-bearing applications in construction. The most common uses are as sheathing in walls, Flooring, and roof decking. OSB also sees some use in furniture production.
The details of OSB:
1. Sizes: 1220mm x 2440mm(Standard Size), 1250mm x 2500mm or according to customer`s request.
2. Thickness: From 6mm to 20mm.
3. Materials: Poplar, Pine or combination according to customer`s request.
4. Glue: MR, Melamine glue, WBP, MDI
5. Density: About 600kg to 650kg
6. Grade: Packing , construction and furniture,etc.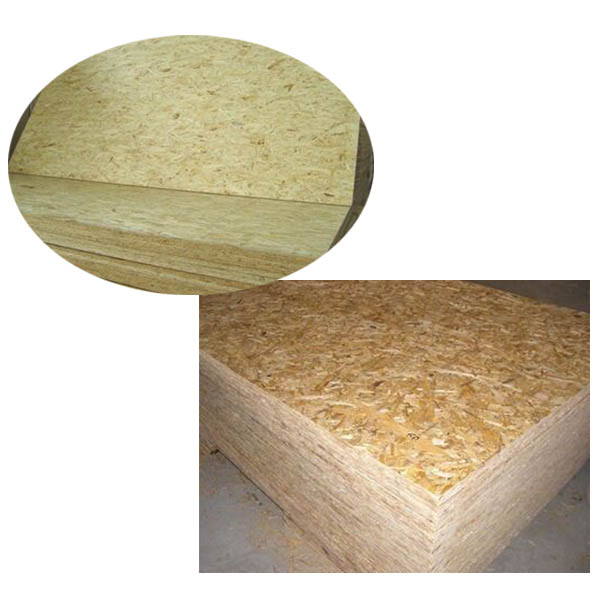 Oriented Strand Board,OSB Board,Waterproof OSB,High Quality OSB
Luli Group Co.,Ltd. , http://www.plywoods.nl